So, A whisky snub like me,tasting a blended malt? Yes, I am. Surprising i know, but i think it's high time we started reviewing some interesting good blends as well as our 'Bread and butter' Single Malts.
This is not the first blend tasted by me on the blog, but indeed it's the first published. (I tasted some Compass Box Asyla a while back, and didn't get to post my notes yet…) .
Now, this blend is quite special in terms of it's components and ABV. First of all it's made from a relatively high ratio of malts to grain (50%,50% , where usually this is much lower – meaning more grain is used …). In addition this whisky is bottled at %50 ABV, which is highly uncommon for blends (which usually come at %40 – 43%) and is even not common in single malts (unless bottled at 'Cask Strength'). An interesting combination, which made me think it's worth trying out.
There are also older 30 year and 40 year versions of this blend, in which the malt percentage is even higher.Hopefully, i will be able to sample those in the future. But, back to the malt at hand :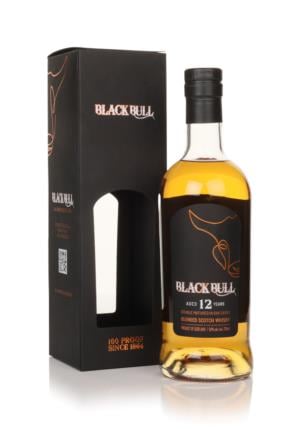 Nose: Sweet sherry, lemony notes and vanilla, some pears too. Quite nice actually,and full with that vanilla. the high %ABV is well integrated.
Palate: Very nice as well : Creamy, Chocolate, toffee, wood, and quite a bit of vanilla.
Finish : Cocoa , some dark chocolate, and wood.
Bottom line:
This is a nice sipping whisky. It's not overly complex,but delivers a good combination of the malt and grain. Plenty of vanilla, and chocolate with a new finish.
I'd recommend this blend for beginners, taking their first steps in the whisky world,as a good introduction to whisky before diving into the single malt world.
Price wise, this is not a very cheap, and even more expensive than some entry level single malts.  If you are not intimidated by a "Blend" , it's worth a try.
Good work by Duncan Taylor.
Slainte!